Welcome to Killeavy.com
Parish Church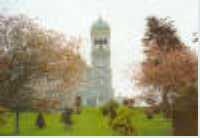 The building of the Church began in March1910, and the foundation stone was laid by His Eminence Michael Cardinal Loque on Trinity Sunday, 1 1 th June, 1 9 1 1. The Church was dedicated on 23rd April - Easter Sunday - 1 9 1 6 and consecrated on the Feast of the Sacred Heart, 6th September, 1930 by His Eminence Joseph Cardinal MeRory.
The new organ was installed by the Irish Organ Company, Belfast in 1 965 and the changes in the sanctuary were done in 1 978.
The architects were Ashlin and Coleman, 7 Dawson Street, Dublin and the main builders were P. J. Neary and Felix O'Hare, Newry. The seats and confessionals were supplied by James McAdorey, Dundalk. The marble altars and altar rails came from Carrara and Siena in the north of Italy. The mosaic work was carried out by a team of artists from Rome. The stained glass windows, including the very beautiful rose window, were the work of the famous Mayer firm in Munich, Germany. The small green slates on the roof were cut in the slate mines of Westmoreland. AI the granite was supplied by the quarries around Newry.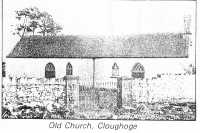 Copyright © 2005 Killeavy.com
.